Tuesday, May 4th at 7:00 pm ET
Online Event 
ABOUT THE AUTHOR
Kristin Baver is the Associate Editor of StarWars.com, covering Star Wars news, writing interview features on George Lucas and other important figures in the Star Wars galaxy, as well as spotlighting the dedicated fan community and their impressive and imaginative creations. She is the host of This Week! in Star Wars and The Star Wars Show Book Club. She previously worked as an award-winning journalist covering crime and social issues in central Pennsylvania, but now lives with her cat, Hector Smidget, in San Francisco, California.
Before Kristin moved to San Francisco, the Bloomsburg Public Library was her "home library" and she helped with many May the Fourth events, including annual guest Star Wars Storytime.
We miss you, Kristin!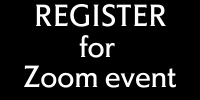 STAR WARS and related properties are trademarks and/or copyrights in the United States and other countries, of Lucasfilm Ltd. and/or its affiliates. © & TM Lucasfilm Ltd.
Special thanks to Kristen Fisher of DK/Penguin Random House for her essential help in developing this event and Lucasfilm, Inc. for permission to hold this event.  Thanks, Chippy, for all of it.